Honey Lip Conditioner (Smooches)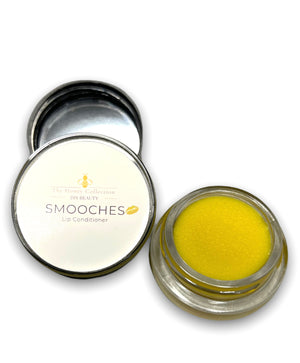 Apply it before going to bed to repair the damaged and dry lips, and when you get up in the morning, during the day to care for the lips. It can be used to effectively reduce lip lines. It can also be applied before lipstick to serve as a base to make your lipstick smoother and protect your lips. The smooth texture is combined with honey  to caress the lips delicately, bringing sweet and lubricating wonderful enjoyment to the lips.
Ingredients:
Natural beeswax, coconut oil, raw honey, Raw shea Butter,  raw coco butter, Vitamin E, Essential oils, fragrance.